---
VENEZUELA:
A MULTICULTURAL AND MULTIETHNIC STATE
Full Recognition of the Indigenous People's Rights
---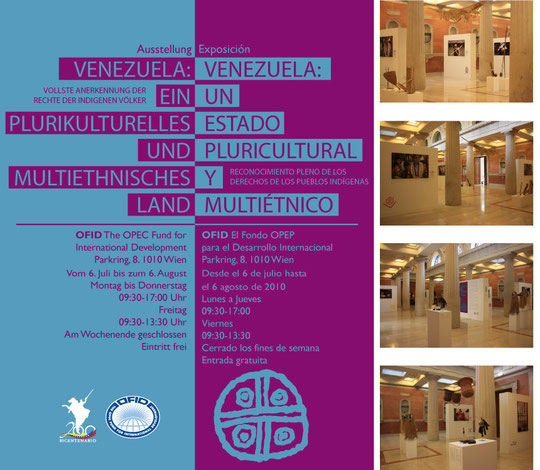 In celebration of the Bicentennial of Venezuela's Independence the Embassy is honoring the natives and their indigenous rights. The exhibition presents the private collection Arte Amazonia and the photographs of Rafael Salvatore. This is a project developed by the Embassy of the Bolivarian Republic of Venezuela in Austria with the support of OFID (The OPEC Fund for the International Development).
July 6th - August 5th 
Parkring 8
1010 Vienna 
Hours:
Monday-Thursday 9:30 am - 5pm
Friday 9:30 am - 1:30 pm
Free